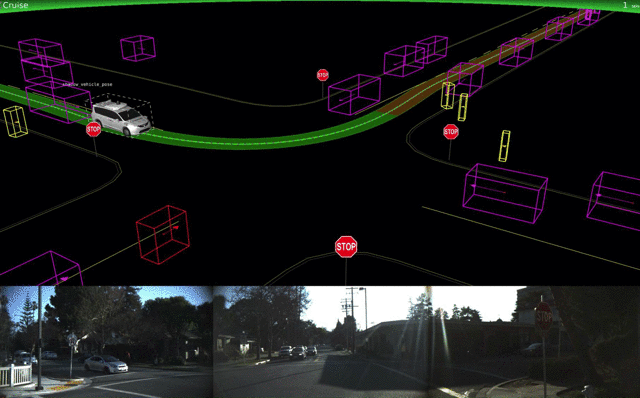 Google used to keep most details about its self-driving car program under wraps. But in the last few months, the self-driving car team—now a separate subsidiary called Waymo—has been making a concerted effort to open up and share key details with high-profile media outlets.
During an interview with Bloomberg back in May, Waymo unveiled key details of its latest self-driving car design as part of the roll-out of a new program that ferries ordinary passengers around in Phoenix. Today The Atlantic published an extensive piece by Alexis Madrigal, which reveals  important details about Waymo's extensive infrastructure for testing self-driving cars.
Waymo also gave Madrigal a look at Carcraft, the company's internal tool for building virtual worlds for Waymo cars to drive around in simulation. "At any time, there are now 25,000 virtual self-driving cars making their way through fully modeled versions of Austin, Mountain View, and Phoenix," Madrigal writes.
If a Google engineer notices an intersection that's giving Google's software trouble, she can pull that intersection up in Carcraft and observe the car's behavior in different scenarios—adding and moving cars, pedestrians, bicycles, and other obstacles. The software also makes it easy to run the same scenario thousands of times with varying initial conditions and detect cases where the car seems to be having difficulty.
"Waymo might simulate driving down a particularly tricky road hundreds of thousands of times in a single day," according to Madrigal. In 2016, the company logged nearly a thousand miles of simulated driving for every mile logged on real streets.
I would STRONGLY suggest you check out the Full Story from the original source, The Atlantic, as they went very deep into the subject: THE FULL STORY.